reset when i log off winddows 8
08-17-2012, 01:31 PM
mtm5925
Junior Member


Posts: 8
Joined: Aug 2012
Reputation: 0
reset when i log off winddows 8
i'm currently using windows 8 rtm developers evaluation copy, and whatpulse doesn't seem to working very well.

whenever i log off from windows, whatpulse reset. so everytime i start windows, i have to log in whatpulse account and lose all the keycount from the last session.

i also used whatpulse on windows 8 consumer preview and release preview for a few days, but i don't think this problem happened on these versions.
08-17-2012, 07:08 PM
smitmartijn
Administrator


Posts: 1,699
Joined: Sep 2002
Reputation: 67
reset when i log off winddows 8
No testing has been done with Windows 8 and considering those bastards always change something permission based with file locations where developers can store settings files in major versions, it is most likely that W8 does not like how the client stores it's information.

Sorry, but if you don't like re-entering your details every boot, I have to advise you to stop using WhatPulse for now.
08-18-2012, 10:48 PM
mtm5925
Junior Member


Posts: 8
Joined: Aug 2012
Reputation: 0
reset when i log off winddows 8
well, i guess i have to pulse manually until the thing gets fixed up. thanks for reply.
09-28-2012, 08:07 PM
commentator
Member


Posts: 120
Joined: Mar 2009
Reputation: 0
reset when i log off winddows 8
same problem here.

strange thing is it was working on the previous windows 8 testing release!
09-29-2012, 01:34 AM
X-Kal
Administrator


Posts: 896
Joined: Nov 2004
Reputation: 0
reset when i log off winddows 8
Well... stuff changes between testing releases that could break WhatPulse for you. Another piece of advice I'd give is that you should always pulse before updating your Windows 8 OS. Just in case the update messes something up.
---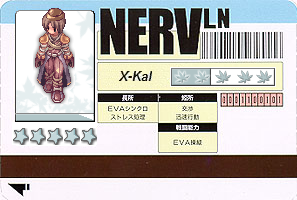 Possibly Related Threads...
Thread:
Author
Replies:
Views:
Last Post
[CLOSED] database reset?
Yuiski
3
1,686
07-20-2016 03:27 PM
Last Post: London_Ash
[Windows/2.4.1]Clicks and keypresses reset on update
juicysteak117
2
2,040
12-09-2014 03:31 AM
Last Post: juicysteak117
Overview Stat reset
Divinusmortalis
3
3,015
06-07-2014 10:28 PM
Last Post: Wopian
My keys/clicks/miles randomly reset...
pure_p10x
3
4,260
09-19-2013 05:38 AM
Last Post: pure_p10x
Reset everything when updated!
MadMads11
2
3,632
05-03-2013 07:58 PM
Last Post: smitmartijn
Option to reset the position of the Geek Window
devmonster
1
4,088
02-18-2013 05:23 PM
Last Post: smitmartijn
Stats reset after reboot?
wfps_105
11
2,430
08-12-2012 03:50 PM
Last Post: wfps_105
Big Lose if can't fix Corruption/Random Character Errors without reset
1geeky
5
6,407
09-29-2011 12:09 PM
Last Post: 1geeky
Token reset errors
commentator
2
3,781
09-04-2010 02:06 PM
Last Post: smitmartijn
Continued Invalid Token after Reset
lizorama
6
6,492
12-09-2009 05:30 PM
Last Post: lizorama
User(s) browsing this thread: 1 Guest(s)