08-15-2012, 03:39 PM,
commentator
Member


Posts: 120
Threads: 16
Joined: Mar 2009
Reputation: 0
taskbar icon gone
Hello,

Experience some strange behavior since this week.
The taskbar icon near the clock disapears. After pressing ctrl+alt+del and starting taskmanager I see there is still a process running.
Problem exist on Windows 7 x32 and x64 on loggedin administrator as well as on "normal" users.
Saw the problem also on computer of a collegue so I suppose it's not username related.

All computers running latest 1.7.1 version
username commentator / userid 164249
08-17-2012, 10:50 AM,
bobL
Senior Member


Posts: 675
Threads: 6
Joined: Jul 2005
Reputation: 0
taskbar icon gone
Usually if taskbar icons simply disappear, explorer has crashed and not added them back.

Not sure if that's your problem here but it's not a bug I've heard of with WP since the last release so I'm unable to help further, sorry!
08-19-2012, 04:17 AM,
X-Kal
Administrator


Posts: 896
Threads: 20
Joined: Nov 2004
Reputation: 0
taskbar icon gone
That's pretty much where I've been, too. I've been pretty safe just killing the process in task manager & restarting it to get the tray icon to show up again. I can't promise that you won't lose keys that way -- but I personally haven't. So I think you should be safe.

As for what's causing it -- as bobL explains, explorer crashing is common. I think I've had it happen by other means, but I just can't remember what they are.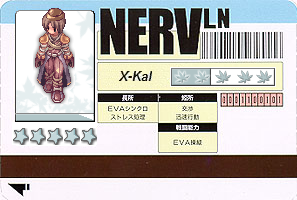 Possibly Related Threads…
Thread
Author
Replies
Views
Last Post
OSX Yosemite "dark mode" what pulse icon
thomas250f
1
3,482
10-18-2014, 04:28 PM
Last Post: smitmartijn
Change Whatpulse icon
[GMOT]bjarno
1
4,380
11-22-2013, 06:09 PM
Last Post: smitmartijn
Doubleclicking tray icon (2.0.*)
RuneRifle
0
4,077
02-05-2013, 09:10 PM
Last Post: RuneRifle
Notification icon not showing up
zodac
0
4,327
01-26-2013, 03:04 PM
Last Post: zodac
Mac menu bar icon
Oliver-swb
3
6,896
01-20-2013, 02:31 PM
Last Post: Oliver-swb
Double always click icon does pulse?
[GoT]Jewest
1
5,180
01-17-2013, 09:13 AM
Last Post: Robby250
Pulse without tray icon
2
2,967
05-05-2011, 06:34 PM
Last Post: jmrk
Pulsing without taskbar
a44
4
6,026
08-25-2009, 03:27 AM
Last Post: Bloopy
Getting Whatpulse back on taskbar
Durrs
9
9,759
05-23-2009, 11:04 PM
Last Post: Quarzi
New icon
Kyrremann
11
12,628
03-14-2009, 05:18 AM
Last Post: bobL
Users browsing this thread: 1 Guest(s)