07-18-2011, 06:23 PM
[DLP]afl
Junior Member


Posts: 2
Joined: Jul 2011
Reputation: 0
Problem with Profile
Ok, so I downloaded and started pulsing a couple of weeks ago. Everything's fine.

However, it seems like there was a bug when I created my account. I created the account [DLP]afl (I created it on the name DLP|afl), and my user ID as per URL is 327514. However, my pulses seem to go to account number 327508, with the username afl. Every time I go visit my online stats through the WhatPulse program, I get to account 327508. But when I click on the 'Your Stats' button, I get to account 327514.

Is it possible that the two accounts get merged, or that [DLP]afl gets deleted, so I can use the afl-account normally?
07-20-2011, 05:41 AM
X-Kal
Administrator


Posts: 896
Joined: Nov 2004
Reputation: 0
Problem with Profile
Yes, I can do that.

I have confirmed that [DLP]afl has zero stats (0 keys, 0 clicks, 0 miles), and that by all appearances both [DLP]afl and afl accounts are yours.

I have deleted [DLP]afl.

Here is what I suggest you should do:
1) Pulse whatever keys you've got stored up right now.
2) Log out and back in to your whatpulse client as afl
3) Click the "Your Stats' button to see if it takes you where it's supposed to go.

And please come back here to report whether or not it worked. Hopefully, everything's in normal working order now.
---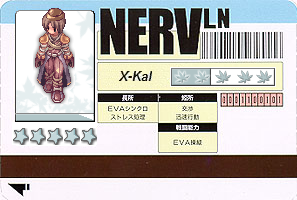 08-11-2011, 06:42 PM
[DLP]afl
Junior Member


Posts: 2
Joined: Jul 2011
Reputation: 0
Problem with Profile
Hey,

sorry for not answering, have been out of my country (and out of reach of internet) for the last couple weeks. The problem with the accounts is gone. Thanks alot!
Possibly Related Threads...
Thread:
Author
Replies:
Views:
Last Post
Uptime problem on Desktop.
JetSet
3
1,377
03-15-2020 01:19 PM
Last Post: JetSet
[SOLVED] Problem with Logitech Keyboard Widget
Mattie112
2
2,113
03-25-2016 07:29 PM
Last Post: Mattie112
Client and Profile Inconsistent
abpop
3
2,633
07-05-2015 07:17 PM
Last Post: abpop
[CLOSED] Super-annoying SSL *problem*
nimd4
3
3,297
06-01-2015 02:52 AM
Last Post: nimd4
[SOLVED] Wireless Bandwidth Problem
blusonic2321
5
4,256
12-01-2014 05:49 AM
Last Post: blusonic2321
2.4 (Lubuntu) network stats problem
bogy
3
5,752
06-18-2014 03:26 AM
Last Post: Singh
Problem with new installation crashing and how I fixed it
Panix
4
5,514
02-25-2014 04:48 PM
Last Post: Panix
Heatmap problem
mirozi
2
5,884
01-27-2013 07:07 PM
Last Post: smitmartijn
Problem logging in
paratrip12
1
4,081
01-20-2013 10:44 AM
Last Post: smitmartijn
Bandwidth and network problem
PlaysGames11
8
9,935
01-02-2013 09:13 PM
Last Post: LittleSparko
User(s) browsing this thread: 1 Guest(s)