A couple of weeks ago, WhatPulse 3.3 was released onto the update feed. I didn't have time to write about it until now, so here's the update post!
Online Database Backups​
You get a new computer and you want to migrate, or your computer has crashed and you need to reinstall it. Things happen. One of the annoying things that come along with that, is that your local WhatPulse database is gone (unless you made backups of your Data Directory).
Starting WhatPulse 3.3, the client has a built-in online backup feature. This will allow the client to make backups of your local database and put it somewhere safe. That somewhere safe is in the cloud, encrypted by default, and only accessible by your account. It's a Premium feature, mostly because it's not free for us to host these backups.
Backup​
There's a new setting in the client that controls it (enabled by default), where the client will ask you through a popup when you start the client, or through a message on the Overview tab, to create a backup every week.
Restore​
When you log into the client, it will check whether there are any backups for your account and offer to restore it. After downloading the database, the client will restart and have all your history back.
Management​
The backups can be managed through your Dashboard. Download them manually, or delete them from here.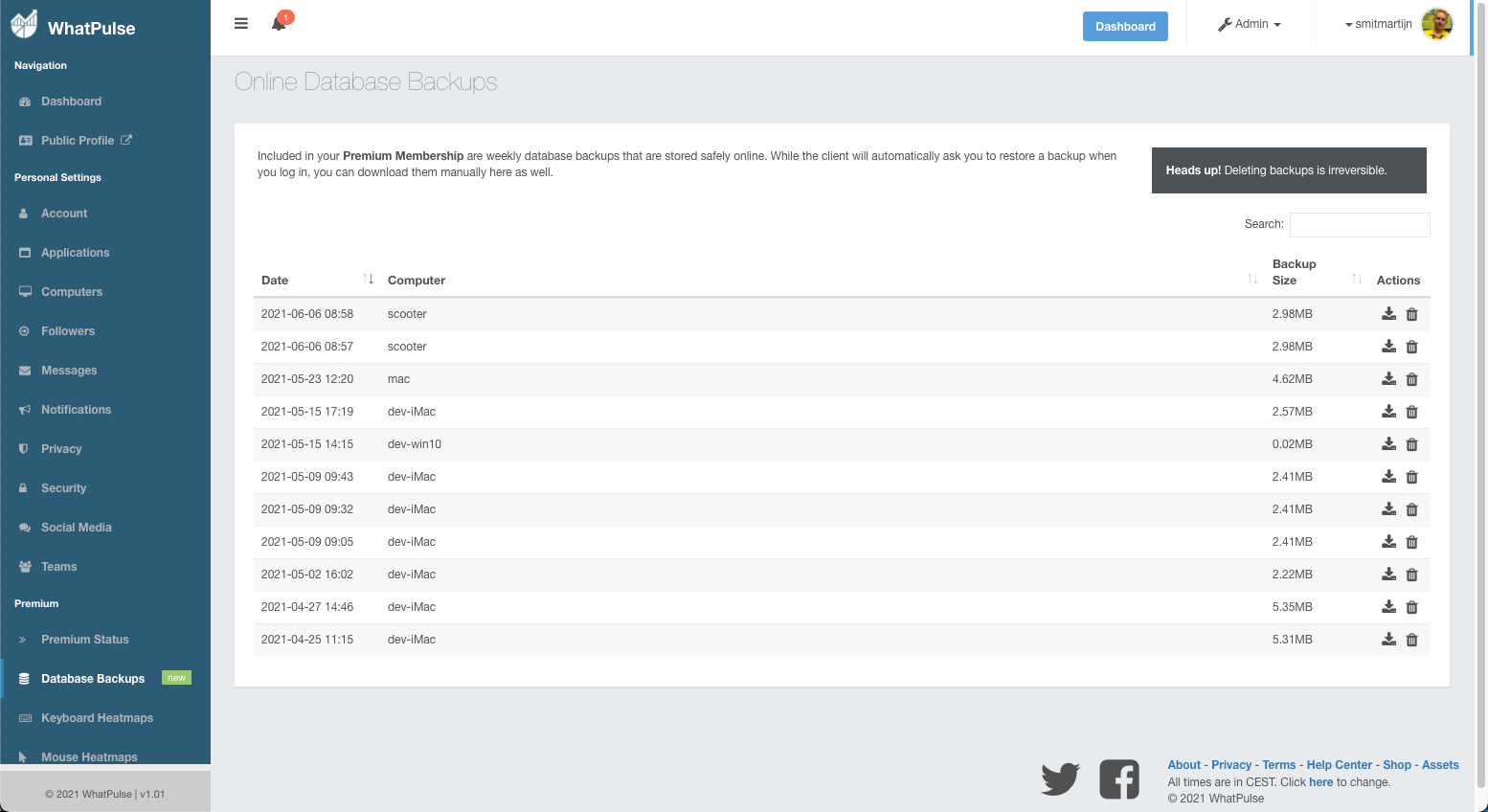 Dashboard — Online Database Backups
More Info​
Find more info about the feature (description, walkthroughs, and videos) in the Help Center.
Windows & Command Keys​
The online database backup isn't the only new thing in 3.3. You've asked for it, and now the keyboard heat map will show you the usage of the Windows key and macOS command keys: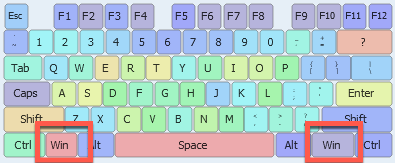 That goes both for the heat map view and the table view. Previously, the keys were categorized as "Unknown".
Other Things​
There was a ton of code maintenance in 3.3 also, meaning certain things respond quicker, there was a condition where opening the Geek Window on startup would crash the client, and a ton of micro bugs were fixed.
Full release notes here: https://whatpulse.org/releasenotes/3.3/
Get version 3.3 using the Check for Updates button, or download it from https://whatpulse.org/downloads/