Input History — Table View​
First up is a new table view on the Input History page. The chart on the same page is an easy way to see how you've done comparatively with other days, weeks, or months — but you've been asking for a more detailed view.
This view allows you to look at your input history grouped by hour, day, week, month, and even by year. While this data was already available when you export the input history, this is an easier to way too at it.
Lost your Geek Window?​
It can happen. Too many screens, maybe you've not pinned it to be on top. Now, there's an easy way to find it again: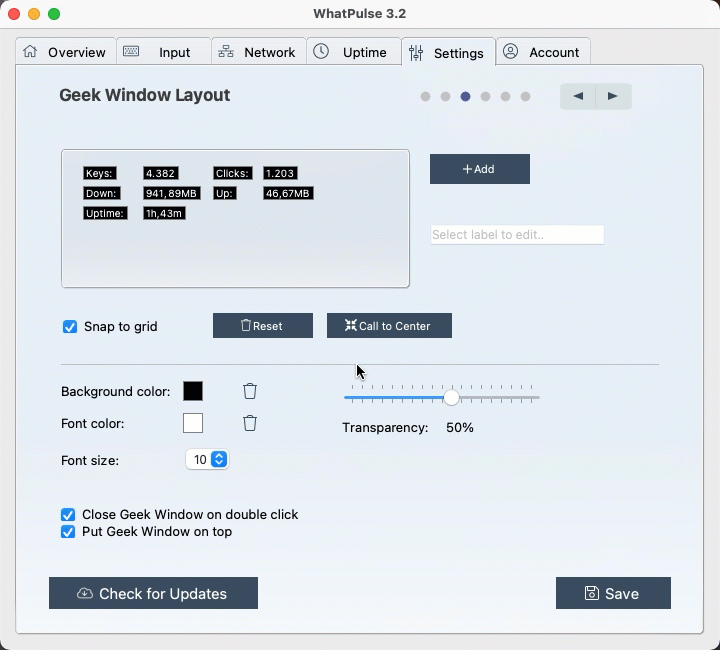 Release Notes​
NEW Add a table view on the Input History tab. Here you can list key and click counts grouped by hour, day, week, month, or year. Input history is a Premium feature.

NEW Add a geek window setting to call it to center and reset its coordinates.

NEW Add a shortcut to the account tab in the tray menu.

IMPROVED Bring client into focus when authorization is done on the website.

IMPROVED Make it easier to switch between an analytics widget and table view by using icons, instead of a dropdown.

FIXED Fix sporadic empty account or login window.